1.Duration: 2022.12.03 - 2023.01.14
2.Six classes
3.Every Saturday 2pm-4pm (Taiwan time)
4.Up to 30 students
5.Please f...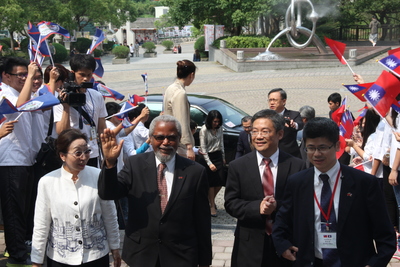 Having been actively promoting healthcare diplomacy, YUMT was highly recommended by the Ministry of Foreign Affairs to receive...
Yuan:the beginning of everything.
In other words,
Our school is a pioneer in Taiwan's medical technology schools.
We hope our students will study all living things and their origins.
『元』乃萬物之初,說明本校是台灣醫事技術學校的發端者,期許學子研究萬物與生命根源,『培』為培養出優秀的醫技人才,發展科學,元琣秉持創校人蔡炳坤先生的教育理念【培育醫學技術專業人才、強化醫療功能、健全醫務管理、增進全民健康、達成醫療現代化的目...