Friendship 友誼
Our international exchange programs are characterized by "vast global knowledge" and "mobile practical experience." We encourage our students to expand their overseas experience, professional skills and linguistic competence by knowledge sharing, volunteering, and empirical observation. Our students are generously granted scholarships to study abroad, provided with excellent consultation services to work abroad, and prepared to become international healthcare professionals.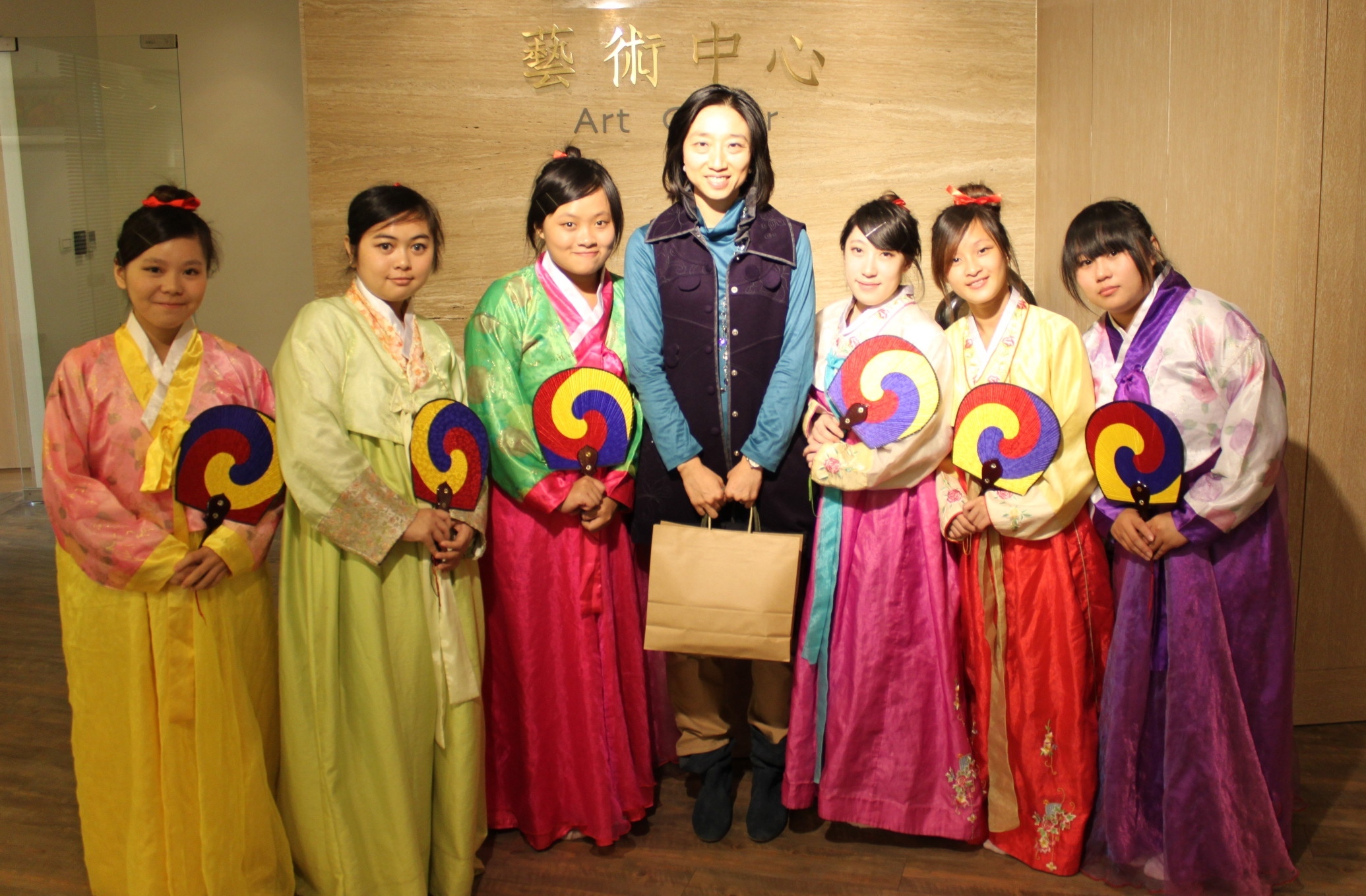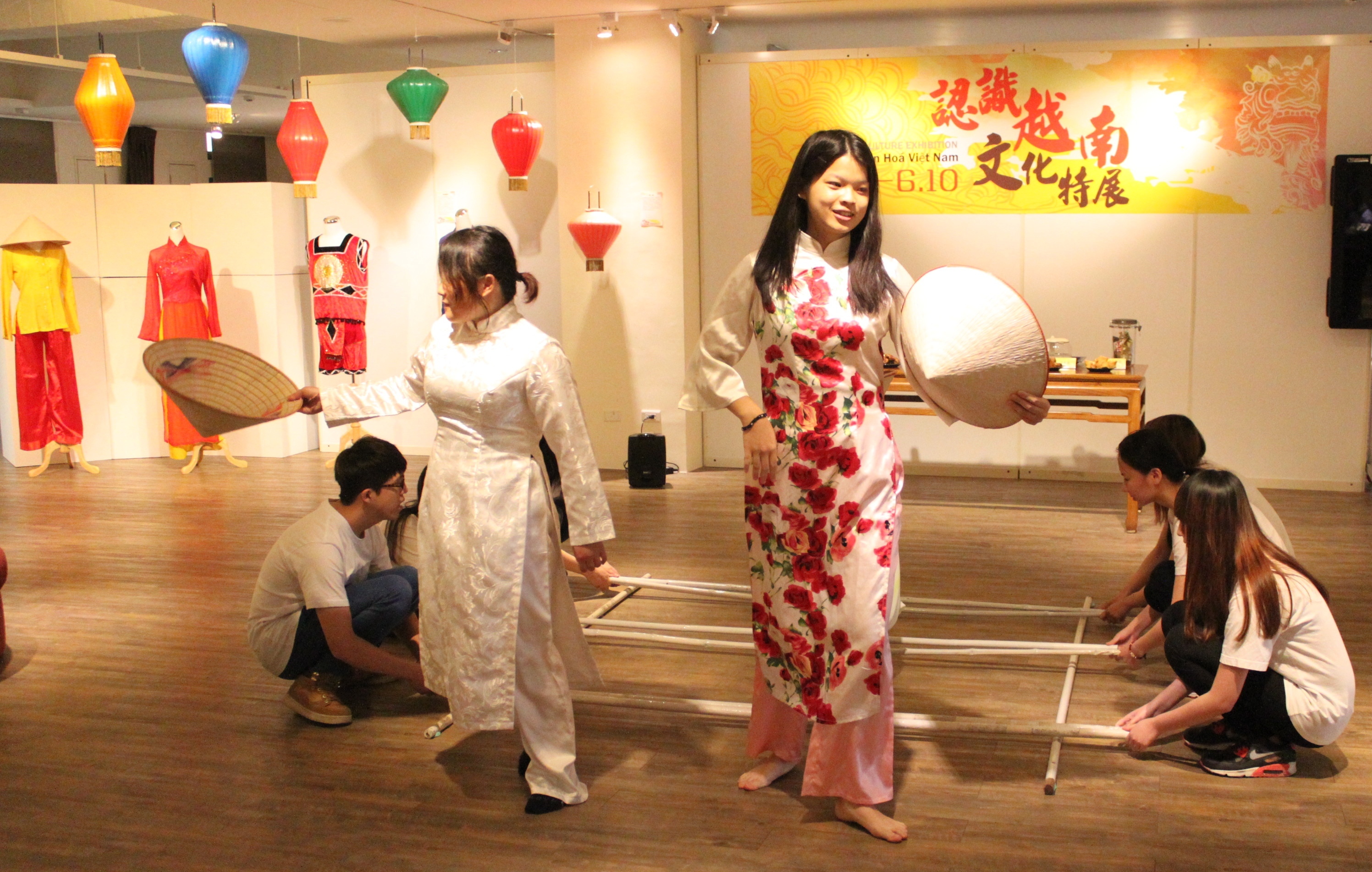 本校國際交流的發展特色在於「厚實國際觀知識」及「移地實務學習」。鼓勵學生透過知識分享、志工服務及現場觀摩等方式,累積自己的國際經驗、專業技能及語言能力,不僅在學期間提供優渥的出國獎學金赴海外進行專業研習,更協助提供學生出國就業的相關諮詢,培養學生成為真正的國際醫護健康專業人才。
International Student Academic Conference in Health and Wellbeing 國際學生學術論文研討會
To enhance cross- cultural communication and experiences, YUMT hosts "International Students Academic Conference in Health and wellbeing" every March, inviting students from our sister schools to present their papers.
本校每年三月舉辦,邀請日本、中國、韓國、印尼、馬來西亞、越南、新加坡、美國、德國及瑞士等國之姊妹校學生蒞校發表專業研究或實務相關成果,藉此促進不同國家學生之間分享自己所學,也進行各項文化交流及體驗活動,例如:地方特色茶文化及客家人文風情。
Diplomatic Visits 外交友誼拜訪
Having been actively promoting healthcare diplomacy, YUMT was highly recommended by the Ministry of Foreign Affairs to receive the Governor- General of Belize and President of Nauru. The two leaders were both impressed with our integration system of medical information, innovative healthcare approaches, and Taiwanese Tea.
本校積極推動醫療衛生外交,經外交部的推薦,於2015年5月全校動員歡迎接待中美洲貝里斯(Belize)國總督及代表團,參觀醫療資訊整合系統的規劃、護理照顧創新發明技術,及品嚐台灣茶,讓重要貴賓對於本校及台灣技職教育的紮實訓練表示讚許。
Oversea Studying Programs 學生出國研習活動
Our School selects 15 to 20 students to research or work as interns at one of our sister schools on a scholarship issued by the Ministry of Education every year. For students in the Department of Nursing, we send some to an assisted living facility in Australia so that they can not only learn how to care for the elderly or people with dementia but also adjust their healthcare services to different cultures. For our students in food and science, we have customized an exclusive study plan with some sake companies in Japan for the students to learn first hand the rigorous quality management and to experience the exquisite food and drink culture. For students in food and beverage management, we encourage them to visit a few prominent establishments in Italy and Switzerland so that they can hone their skills, immerse in the culture, and draw some culinary inspirations from works of art there.
本校每年選送優秀學生參與教育部學海計畫,前往全球各地姊妹校進行研修與實習。 護理系每年選送學生前往澳洲老人長期照護機構(S.ANTONIO PADOVA NURSING HOME)進行研習,學生不僅能夠了解年長者及失智症者的照顧理念,更體會在不同的文化背景之下,如何提供以病人為中心的照護服務。為食科系學生訂製全台唯一前往日本燒酒公司(株式會社源麴研究所)研習的計畫,學生除了學習燒酒的製作過程以外,更針對日本高水準的品質管理進行現場學習,同時也體會日本精緻飲食文化。餐飲管理系每年也選派學生前往瑞士及義大利知名餐飲機構研習,不僅讓學生學習專業技能,更讓學生薰陶在歐洲古老的藝術文化氛圍,厚植學生將藝術鑑賞力融入廚藝之中。
Students internship in Japan for Medical Imaging and Radiological Technology, and the Healthcare Managements. Departments.
醫放系和醫管系學生到日本實習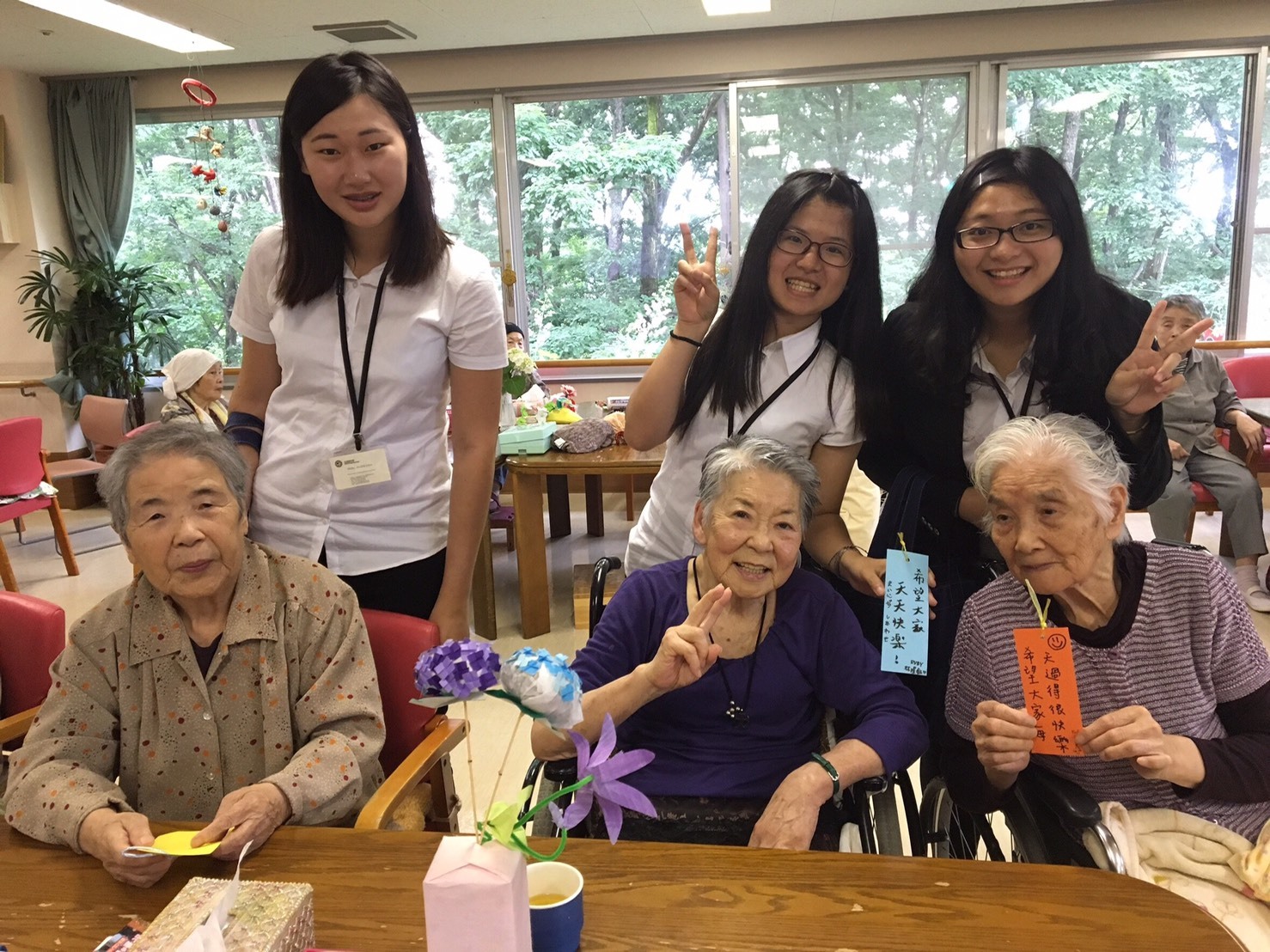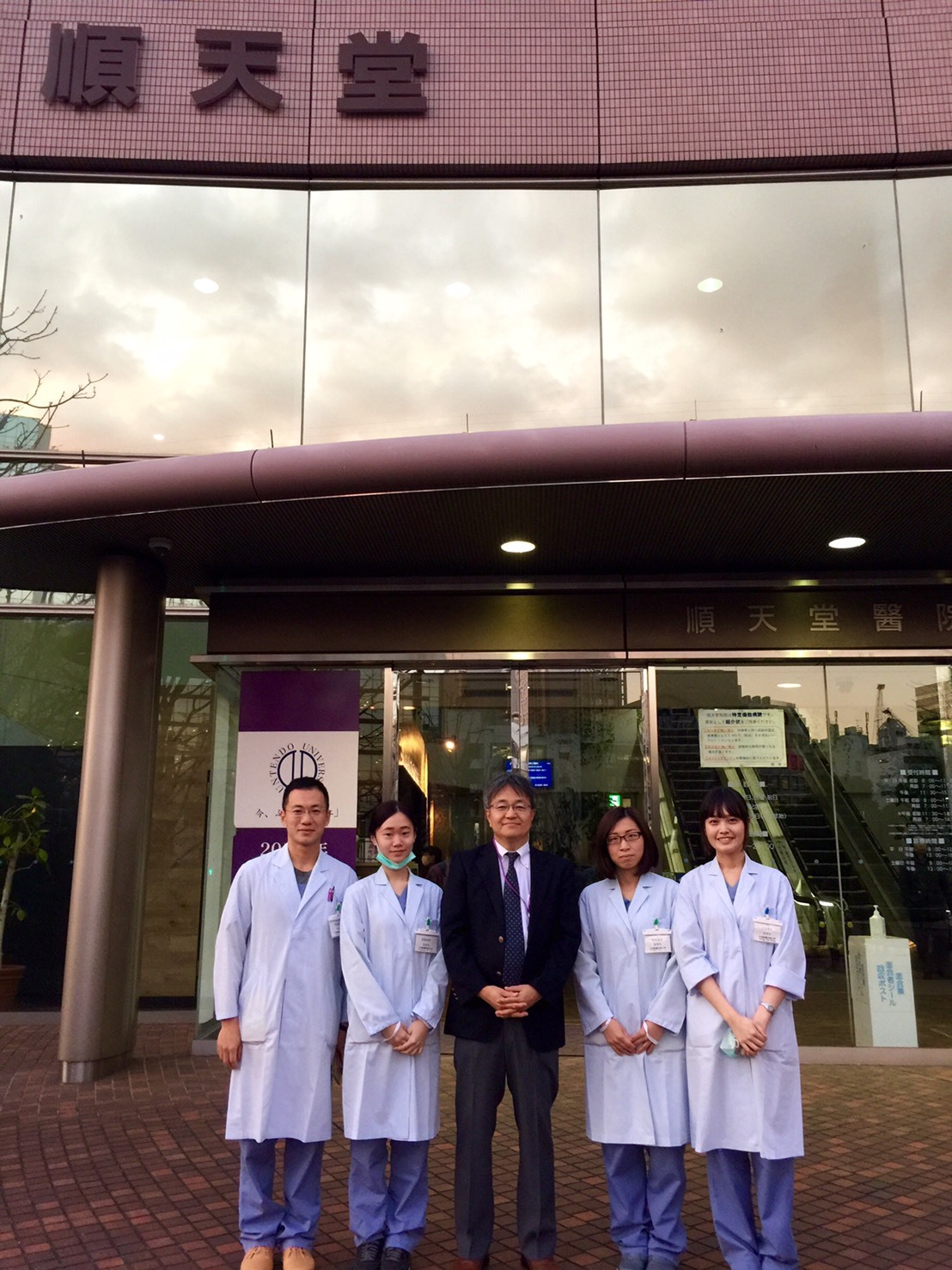 Overseas Youth Vocational Training School 海外青年技術訓練班
Since 2006, our School has offered training courses for the government to help overseas youth acquire practical skills and crucial knowledge. Most of our students come from Malaysia, with a few from Myanmar, Indonesia, Brunei, and Vietnam. So far, approximately 500 students have opened businesses in their countries of residence after completing our Baking and Pastries Course. In 2017, we launched another promising training course in health management. We also help this program's students obtain professional certificates and pursue further education. Our goal is to directly enhance the career prospect of the youth from overseas.
配合政府政策,協助華裔青年回台學習專業技能,本校於2006年起開辦海外青年技術訓練班,學生主要來自馬來西亞,少數來自緬甸、印尼、汶萊及越南。「烘焙科」以學習烘焙製作技術為主,並加強自主創業能力訓練,12年來已有約五百名畢業生學成返回僑居地就業。 2017年起海青班又增設「健康管理科」,課程內容包括健康促進、養生保健、健康產業管理與健康照護等,除了專業技能訓練,我們也積極培訓學生取得台灣及國際專業檢定證照,以提升未來就業之專業能力,並鼓勵學生繼續升學,進入大學部及研究所深造,學成後可立即投入就業市場,創造自己工作理想與成就。
International Students 國際學生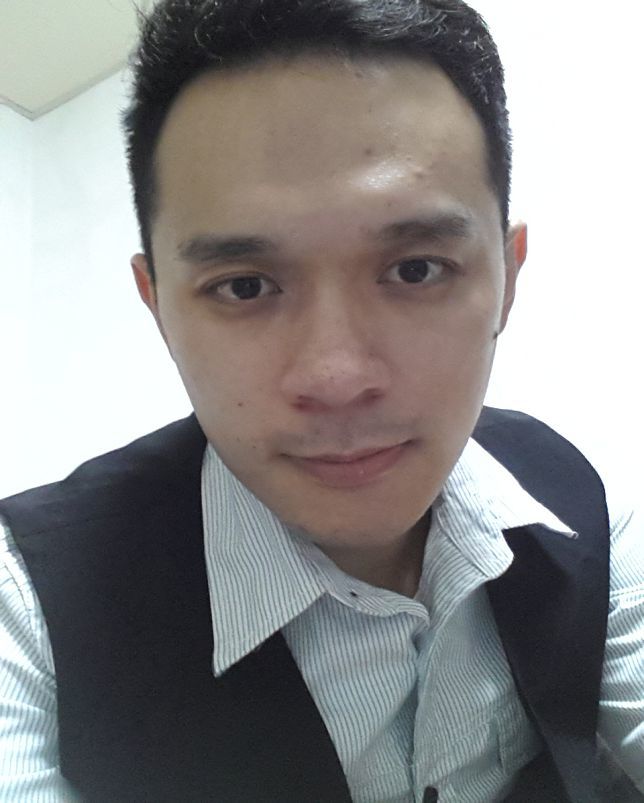 Fu Hou Song
Country: Malaysia
"Since arrival at Yuanpei, my daily schedule has been full of course work, research study, and extra-curriculum activities. I really appreciate the school for offering me a chance to turn a new page of my life. Yuanpei provides me with a comfortable study environment, convenient living conditions, and easy accessibility to resources. Yuanpei also relieves us from potential financial difficulties by providing various full scholarships and aid to international students. This helps us to focus on our academic studies better."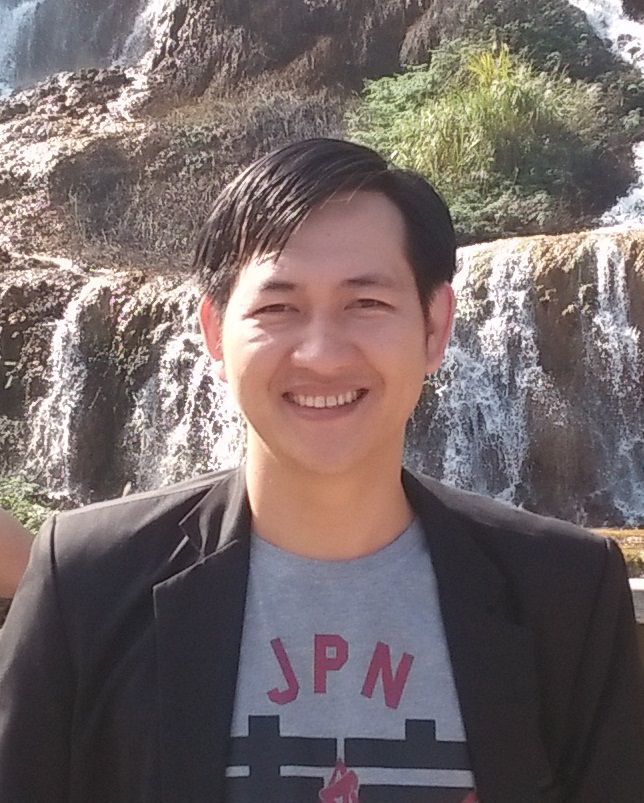 Phang Duc Tin
Country: Vietnam
"While I was trained at theDepartment of Medical Imaging in a hospital in Taipei, I had the opportunity to get my hands on many advanced medical imaging machines equipped with state-of-the-art technologies. I was especially impressed by the well-trained radiographers that worked in the hospital. My clinical training was extremely rewarding. This experience motivated me to study in Taiwan. I decide to pursue my graduate study in Yuanpei because it is one of the oldest and most competitive educational institutions in cultivating medical radiologists in Taiwan."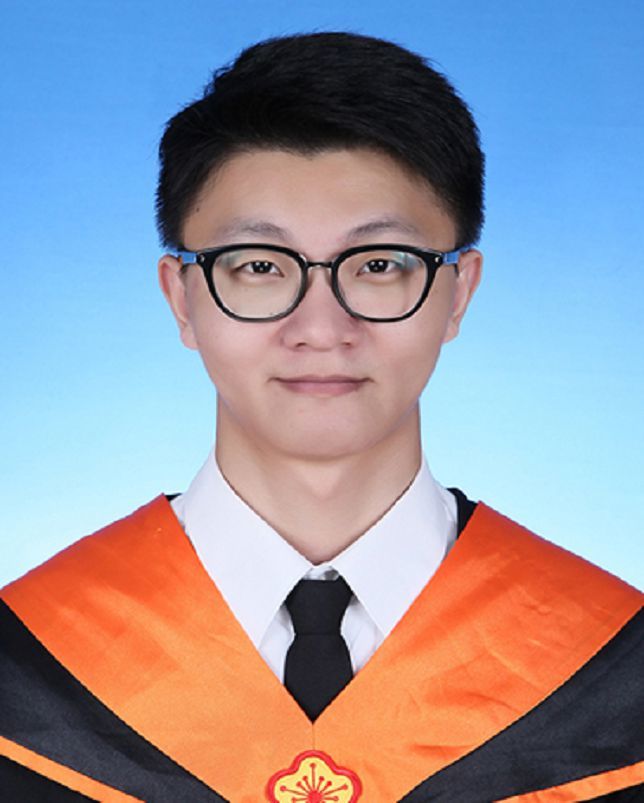 Yu Chen Chun
Country: China
"Everyone in Yuanpei opened his/her heart and welcomed me with overwhelming kindness and hospitality I am one of the first Chinese students to enroll in Yuanpei University undergraduate programs, with the Department of Health Management in 2011. I have completed both my undergraduate and graduate studies in Yuanpei. What impressed me most with the Yuanpei undergraduate program was the wonderful opportunity to undertake an internship in a local company in my senior year. In addition, the other thing that I treasure most is to get acquainted with many local and international students during my stay in Yuanpei."